There's lots of talk around ethical beauty and ethical brands these days, as more and more people are looking to engage with brands that align with their core beliefs. With more awareness of the impact industrialisation has on the environment and on animals, we're looking to brands to step up and show us how they're tackling the issues that their company is currently contributing to. One industry in particular looking to tackle these challenges, is the beauty industry. But with an influx of 'ethical' beauty brands now on the market, how do you know if a brand is actually ethical or not?
Ethical brands
The Oxford Dictionary defines the word 'ethical' as 'avoiding activities or organizations that do harm to people or the environment.' That means that an organisation should have the best of intentions when going about their business. This can include an ethical ethos that they carry throughout all their activities and product development, socially responsible initiatives, and ensuring they don't harm people, environment or animals in the process. Remember, it should not just come down to one socially responsible campaign but a factor of all the things the company does. So what does this look like for a beauty brand?
Certified Cruelty Free
You may have seen the Cruelty Free certification around, but do you know what it actually means?
According to Choose Cruelty Free, for a brand to be certified cruelty free their products and their ingredients cannot have been tested on animals. This means that not just the product itself is cruelty free, but the ingredients are too. Now brands need to have more awareness of their suppliers' ethical practices, and suppliers are rewarded for ethical practices too which encourages the whole supply chain to act in this way.
Brands also need to have been practicing as a cruelty free organisation for a minimum of 5 years before they apply for the Cruelty Free Certification. This means you know that a brand hasn't just decided on a whim to apply, and that they are dedicated to an ethical cause.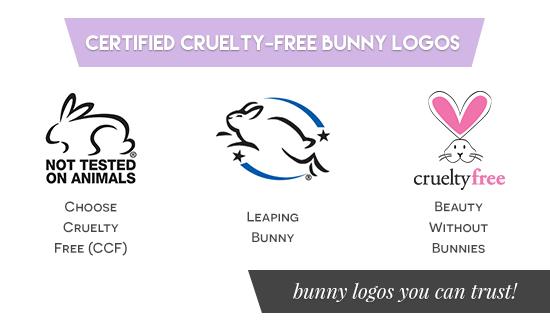 Environmental impact
For companies truly aiming to be ethical, they will have considered the environment in the everyday practices they partake in. For example, they might have a recycling scheme which aims to reduce waste internally and for their customers. Or they might source locally to reduce the carbon footprint of their deliveries. They may even make an effort to repopulate natural ingredients that they take from the Earth, to reduce the impact of consumerism.
There are many ways to reduce the environmental impact of a brand, but what's important is how it is implemented. Be sure to understand what the brands goals are (usually found on a brands website), and understand how these goals impact their operations day to day. It can be easy to say a bunch of nice things, but if they still package using the cheapest materials without considering its environmental impact, they may just be all talk.
Caring for people
Last but definitely not least, is how a brand cares for the people in their organisation. There are many reports of poor working conditions for employees, especially in the fast fashion industry. It's important to know a brand's stance on employee working conditions and rights, as you may be unknowingly supporting unethical trade.
Another thing to note is how a brand cares for their customers. This goes beyond great customer service, and considers the ingredients they use and how they market to their audience – do they have people's best interest at heart? In regards to beauty, this will mean brands use high quality ingredients that won't damage your skin in the long run. They will also explain their ingredient list clearly so you know what you are using, and won't try to sell you anything that won't actually be beneficial for you.
So there you have a few ways you can identify an ethical beauty brand, and make better choices that align with your morals as a customer. Be sure to research a brand you're wanting to try, and don't be hesitant to ask questions. At Pure, we take a holistic approach to the care we take for the environment, animals and people. We only use and stock brands (like Aveda, iKOU and Zoya) which fit our ethical beauty ethos, and live and breathe care into the world around us every day.